Saturday - May 06
Grand Hall
BBC Scottish Symphony Orchestra & The Necks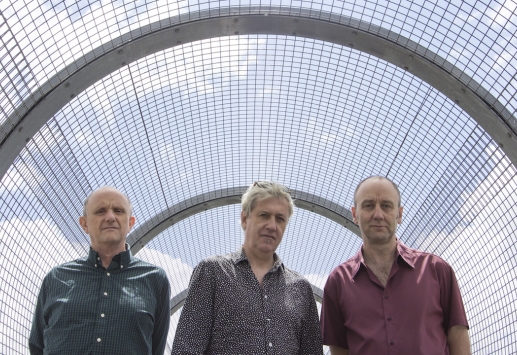 19:00
BBC Scottish Symphony Orchestra & The Necks
The Necks and Yarn/Wire join the BBC SSO for the first orchestral concert of the weekend.
François-Bernard Mâche Kassandra*
Linda Catlin Smith Wilderness (European Premiere)
Lori Goldston New Work for cello and orchestra (World Premiere)
The Necks in performance with the BBC SSO
Lori Goldston cello
Yarn/Wire*
The Necks:
Chris Abrahams piano
Tony Buck drums
Lloyd Swanton bass
BBC Scottish Symphony Orchestra
Ilan Volkov conductor
Players from the BBC SSO join with Yarn/Wire to perform Mâche's award winning Kassandra from 1977, typical of the composer's investigations with sounds in nature, zoomusicology and human speech patterns. Linda Catlin Smith's Wilderness is an exploration of orchestral colour, with the possibilities of the orchestra itself a kind of Wilderness, and its followed by a new orchestral work by Lori Goldston. After the interval, legendary Australian trio The Necks improvise with Ilan Volkov and the BBC SSO, with a typical exploration into the zones between improvisation, post-rock, jazz, ambient, and orchestral music.