Shelley Hirsch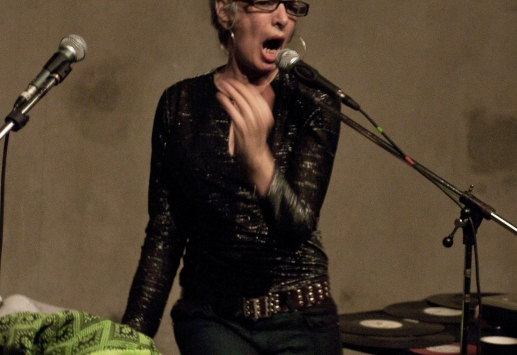 Shelley Hirsch is an award winning, critically acclaimed vocal artist , composer, and storyteller whose mostly solo compositions, staged multimedia works, improvisations, radio plays, installations and collaborations have been produced and presented in concert halls, clubs, festivals, theaters, museums, galleries and on radio, film and television on 5 continents and can be heard on over 70 recordings.

Hirsch has received numerous awards in both music and multidisciplinary fields including a Guggenheim Fellowship and a Foundation for Contemporary Arts Award in 2017.
She is happy to be improvising for the very 1st time in this trio.
---
---